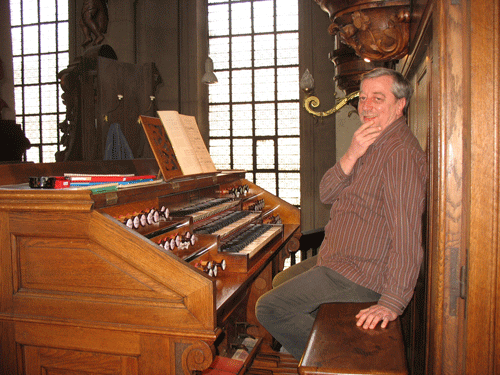 Jean Bizot

Jean Bizot began studying the organ at with Pierre Cortellezzi at Nancy Conservatoire, where he obtained a first prize, the examiners unanimously selecting him as their preferred candidate.
After this he worked in Paris with Gaston Litaize at the Conservatoire of Saint-Maur-des-Fossés, also winning the first prize.  He later studied with Marie-Claire Alain at the International Academy of Saint-Donat. Jean Bizot became organist of the Basilique Saint-Epvre in Nancy (Merklin, 1867) and was later appointed at the church of Saint-Sébastien in the same town (Dalstein-Haerpfer, 1881).  He is professor of organ at Thionville Conservatoire. Jean Bizot has recorded works by Liszt and Ropartz for K617 and Hortus labels. One of the great discoveries of this boxed set is the organ of Saint-Sébastien in Nancy, played by Jean Bizot with a poetic sense of haunting mystery that precludes any hint of demonstrative virtuosity.
Michel Roubinet, Diapason, March 1996.
Mail : Jean Bizot